BST has the well-equipped spacious computer lab where the students are provided the practical knowledge in their own involvements. The Information Communication and Technology (ICT) lab of the college is bolstered with the latest hardware and software to provide ample opportunities for learning and developing computer skills. There are different sections to teach and to do the practical to the students of college. We believe in providing extensive global exposure and connectivity to the students and Faculty Members via internet to enable them to remain constantly updated with current information.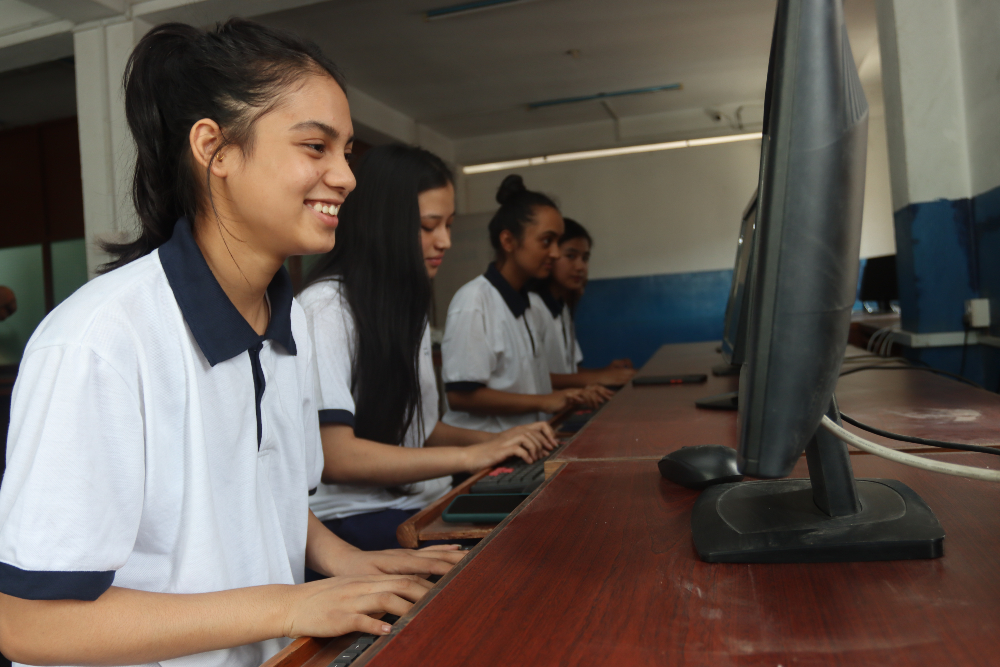 Computer Centre Rules:
BE RESPECTFUL! Always treat the computer lab equipment AND your teacher and classmates the way that you would want your belongings and yourself to be treated.
No food or drinks near the computers. NO EXCEPTIONS.
Enter the computer lab quietly and work quietly. There are other groups and individuals who may be using the computer lab. Please be respectful.
Surf safely! Only visit assigned websites. Some web links can contain viruses or malware. Others may contain inappropriate content. If you are not certain that a website is SAFE, please ask a teacher or other adult.
Clean up your work area before you leave. All cords should be placed on the tables (not hanging off the sides). All trash, papers, and pencils should be picked up.
Do not change computer settings or backgrounds. Never tamper the computer peripherals of computer lab like keyboard, mouse, monitor, projectors, cameras etc.
If any error command is displayed or abnormal, function figured out. Report right-away to the teacher. Never try to fix it yourself until you are skilled.
SAVE all unfinished work to external drives or clouds rather than primary partitions. Any work that is saved to the computer will be deleted when the computer is powered off or updated at the end of the day.
If you are the last class of the day, please POWER DOWN all computers and monitors.