BST has well-furnished and spacious Physics, Chemistry and Biology science labs. Science labs allow students to interact directly with data gathered. They get first-hand learning experience by performing various experiments on their own. It provides a repertoire of science tools, materials, accessories, technologies etc. installed in proportion to total number of students in class offering each of them full time engagement in learning during the practical sessions.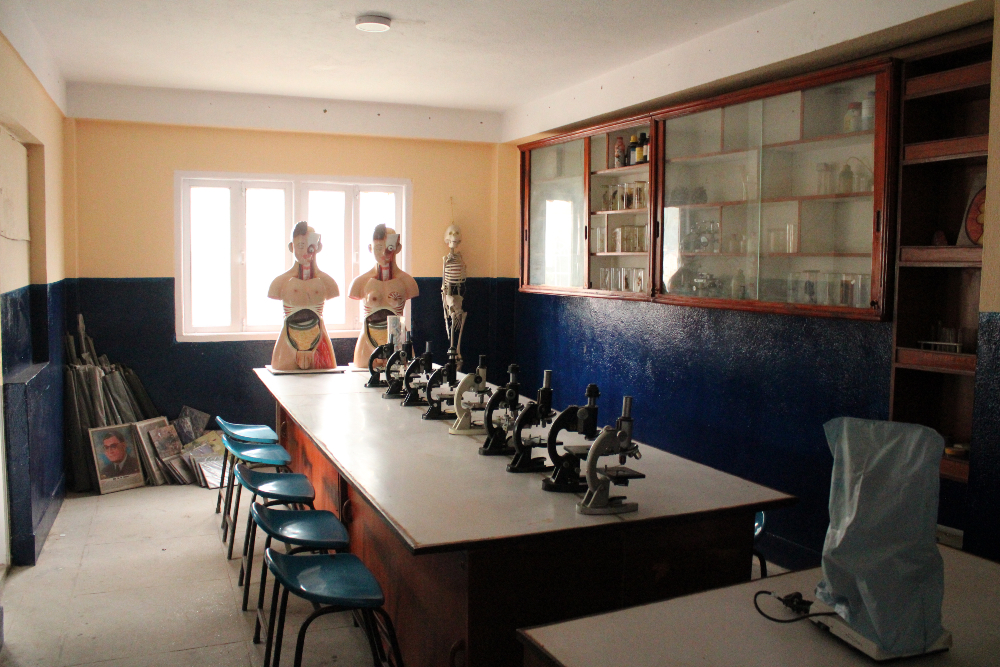 Physics Laboratory
BST facilitates our students fully learn to practice the activities of physics in best professional ways. There is a wide range of physics laboratory equipment here from the common ones like magnets, pulleys, pendulums, inclined planes, heat lamps, beakers, lenses, glasses, tuning forks, item scales etc. to sophisticated ones like spectroscopes, microscopes, electromagnets, voltammeter, potentiometer, etc. The college organizes the visits of the hydropower, industrial areas and different exhibitions organized in the different platforms.
Chemistry Laboratory
The chemistry teaching labs feature five different labs: two labs for introductory courses and one each for organic chemistry, advanced chemistry and instruments. The lab meets the latest standards in safety, teaching efficiency, research capability, and materials handling. At BST, Students apply their potentialities in discovering and experimenting new innovations with better and more efficient ideas using modern technologies and products for welfare of life and society.
Biology  Laboratory
The Biology laboratory of BST is fully occupied with modern research infrastructure, providing a broad range of biological and biochemical techniques with in-depth practical training offered by experienced staff of the college. There are the most advanced equipment's like trinocular microscopes and the KIT to test the different unicellular. The students are taken to the different biological excursions for getting the practical and authentic knowledge in the different time of the academic session.